No Knead Einkorn Sourdough Bread
Our bread machine died a long time ago and we are typically gluten free. However, due to the beautiful genetic composition of Einkorn grain combined with the fermentation action of sourdough, our family eats sourdough einkorn with gusto. But I don't want a typical homemade bread experience. Enter the no knead einkorn sourdough recipe.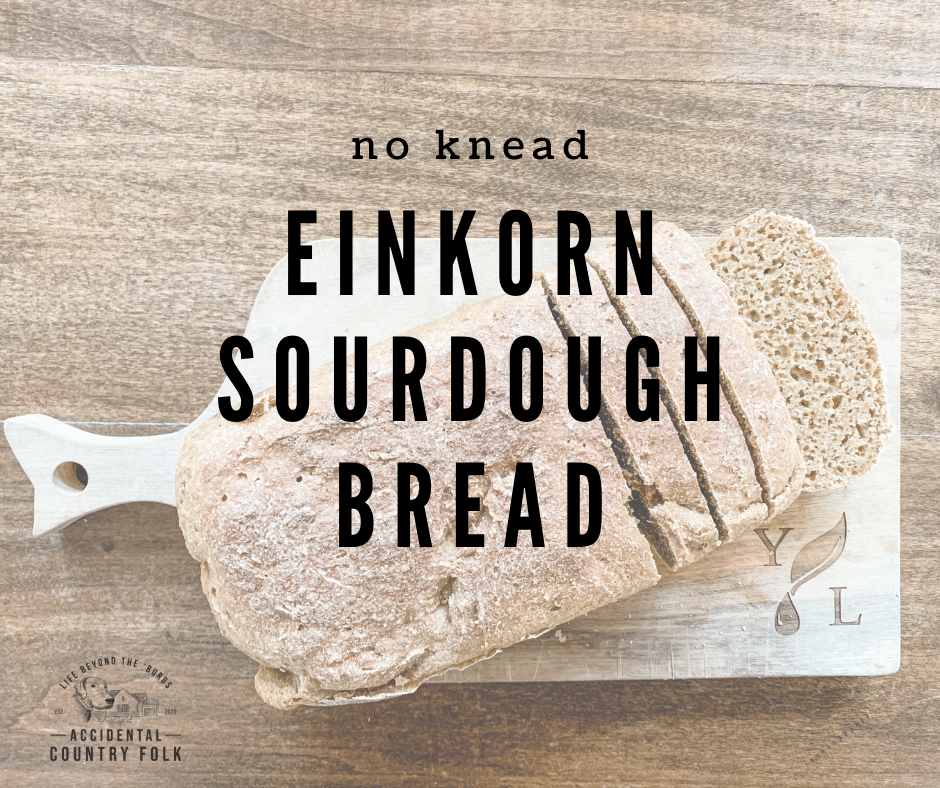 NOTE: When I am in a rush, I place dough in parchment lined loaf and allow only one rising. However, please note that the bread will not rise as much.
No Knead Einkorn Sourdough Bread
Serving Size
Serves 1 loaf
Prep Time
9 hours minutes
Ingredients
1 cup mature sourdough starter
1/2 cup non-dairy milk (we use almond or oat milk)
1/4 cup filtered water (lukewarm if possible)
2 Tbsp organic cane sugar
2 3/4 cup freshly ground (if possible) einkorn flour
1 1/4 tsp sea salt
parchment paper
Directions
In a large bowl, preferably glass, combine the starter with the milk, water and sugar.
Add 2 2/3 cups of the einkorn flour plus salt. Stir enough to mix ingredients together.
Cover dough with a kitchen towel and place in a warm location. I often place it in the oven and keep the light on overnight. To lessen the gluten content, make sure to let the dough rest 8-12 hours.
Line loaf pan with parchment paper.
In the bowl, fold the dough in thirds adding flour if the dough is sticky.
Pour dough into the loaf pan.
Return the dough to the oven, with a light on, to risen close to the top of the pan.
If you don't have a double oven, take the loaf out carefully and preheat the oven to 425F.
Place the loaf back in the oven and immediately reduce heat to 375F, baking for 40 minutes.
Allow finished bread to cool in loaf pan for 15-20 minutes.
Take the loaf out of the pan and allow to cool for 2 hours, if you have that kind of self restraint. Our bread is usually gone within 30 minutes.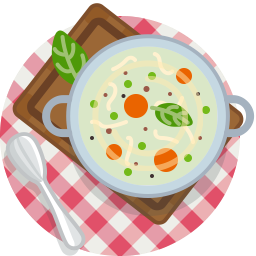 Start Eating Healthier!
Country life can be healthier. But you can have health anywhere you live. Get our seven go-to tips that will reboot your family's health!